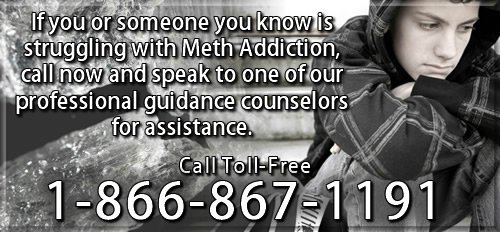 Meth: Federal Guidelines, Regulations, and Penalties

Methamphetamine use is under strict governmental controls and laws. The Comprehensive Drug Abuse Prevention and Control Act of 1970 established five schedules, or lists, of controlled medications and substances, with substances in Schedule I having the highest abuse potential and substances in Schedule V having the lowest abuse potential. Methamphetamines are classified as a Schedule II drug. According to the government, all Schedule II drugs have a high potential for abuse, have the potential to lead to severe mental or physiological dependence, and have currently accepted medical uses.

Due to the destructive nature of methamphetamine on both its users and the community at large, the federal government has continued to play an increasing role in its control. The Comprehensive Methamphetamine Control Act of 1996 increased penalties for the manufacture, distribution, and possession of methamphetamine, as well as the reagents and chemicals needed to make it. The act also required that any products containing pseudoephedrine, a key ingredient in the manufacturing of methamphetamine, must be sold only in blister packs, with the intent of making it harder for methamphetamine makers to purchase large amounts. Stores that sell pseudoephedrine were also required to report any large-volume sales of the chemical.

Two more laws were passed in 1998 to control methamphetamine. While the Speed Trafficking Life in Prison Act increased penalties for the production, distribution, and use of methamphetamine, the Drug Free Communities Act offered federal money to communities to help educate citizens on the dangers on methamphetamine use and production.

In 1999, the DEFEAT Methamphetamine Bill authorized $30 million for the Drug Enforcement Administration (DEA) to develop a comprehensive, nationwide plan to target and control methamphetamine. It also added $25 million for methamphetamine prevention efforts, especially in rural and urban areas hard hit by methamphetamine use. This bill also added to the list of chemicals considered precursors to methamphetamine production that could result in criminal penalties. In the same year, the Comprehensive Methamphetamine Abuse Reduction Bill authorized more federal money for methamphetamine treatment and prevention programs, as well as targeting federal resources to high-use methamphetamine areas.

The federal Office of National Drug Trafficking Areas has identified multiple areas in the United States that have particularly high rates of methamphetamine use and manufacturing. These areas are known as High Intensity Drug Trafficking Areas (HIDTA), including Iowa, Kansas, Missouri, Nebraska, and South Dakota. Through the designation of these HIDTA areas, federal law enforcement agencies hope to promote a comprehensive, cooperative strategy with local and state law enforcement agencies to significantly reduce metamphetamine trafficking and use.