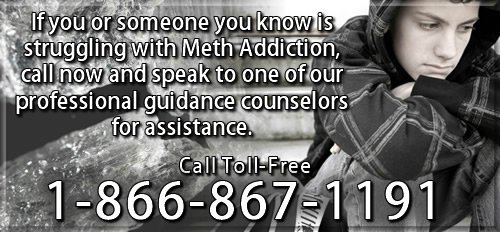 How Meth is Used
---
Methamphetamine comes in many forms and can be smoked, snorted, orally ingested, or injected. The drug alters moods in different ways, depending on how it is taken. Immediately after smoking the drug or injecting it intravenously, the user experiences an intense rush or "swap" that lasts only a few minutes and is described as extremely pleasurable. Snorting or oral ingestion produces euphoria -- a high but not an intense rush. Snorting produces effects within 3 to 5 minutes, and oral ingestion produces effects within 15 to 20 minutes.
As with similar stimulants, methamphetamine most often is used in a "binge and crash" pattern. Because tolerance for methamphetamine occurs within minutes -- meaning that the pleasurable effects disappear even before the drug concentration in the blood falls significantly -- users try to maintain the high by binging on the drug.
In the 1980's, "ice," a smokable form of methamphetamine, came into use. Ice is a large, usually clear crystal of high purity that is smoked in a glass pipe like crack cocaine. The smoke is odorless, leaves a residue that can be resmoked, and produces effects that may continue for 12 hours or more.
The Brain - Dopamine plays an important role in the regulation of pleasure. In addition to other regions, dopamine is manufactured in nerve cells within the ventral tegmental area and is released in the nucleus accumbens and the frontal cortex.